If you haven't heard of ECCO already, they are a fashionable shoe brand who specialise in comfort as well as style. In fact they take pride in suggesting that the shoe follows the foot! I was lucky enough to trial their new "sculptured 65" shoe which is a patent leather boot with a manageable heel of 6.5cm (perfect for people like me who aren't gifted with lovely long legs!) I decided to wear these out last night for date night with a friend and paired them with a casual outfit. Although I really felt like the shoes really added an edge to my outfit, adding not only height, but glamour and sophistication too. These are a really versatile and "grown up" pair of shoes which make me feel sensible and mature.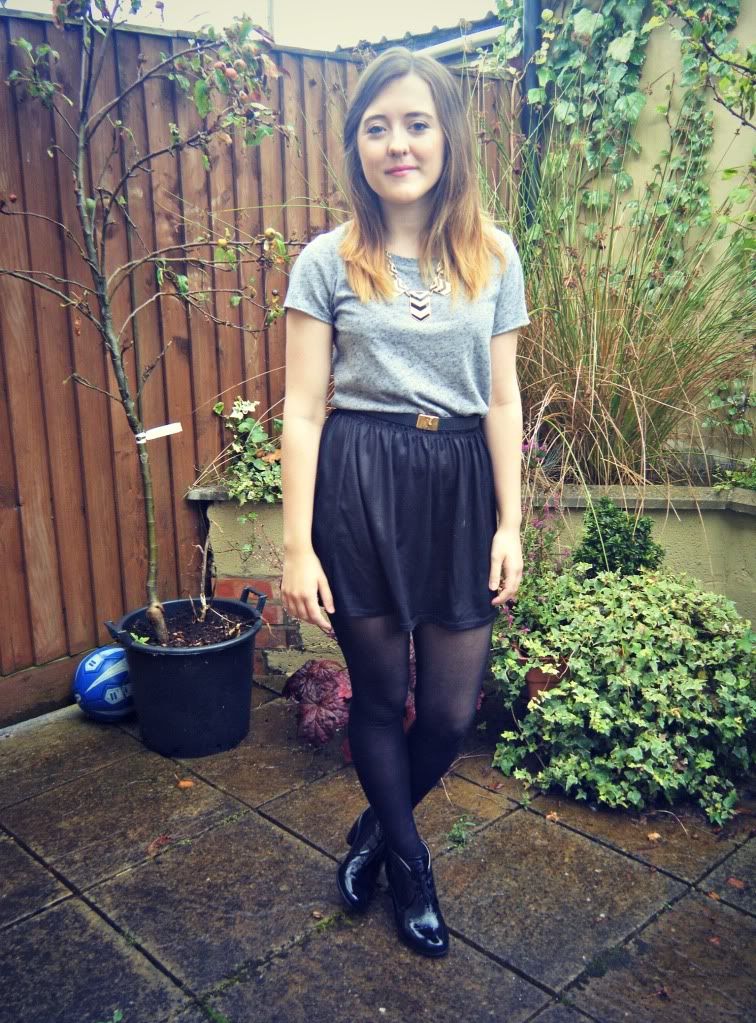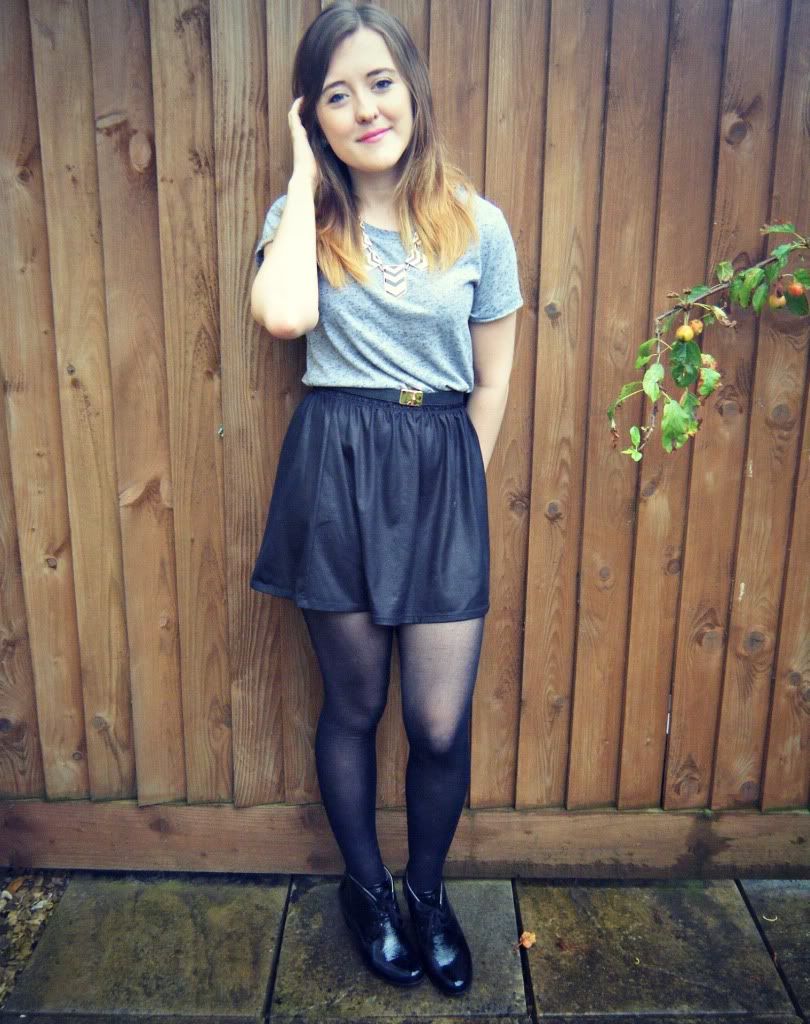 As I said, I wore these little cuties out last night and they are such a dream to wear! Not only do they seem to go with pretty much anything, but they really are so comfortable with a soft textile lining which contains a leather inlay sole and a moisture absorbent circulation system for maximum comf

ort.

Being so short means that I like to wear heels a lot of the time, but with the angle that your foot is at, it can be really uncomfortable at times and I also really struggle to drive in heels. However I can say that these are something else! When I was busy rushing around Bristol yesterday, the last thing I was thinking of were my feet, and as for driving - no problem at all!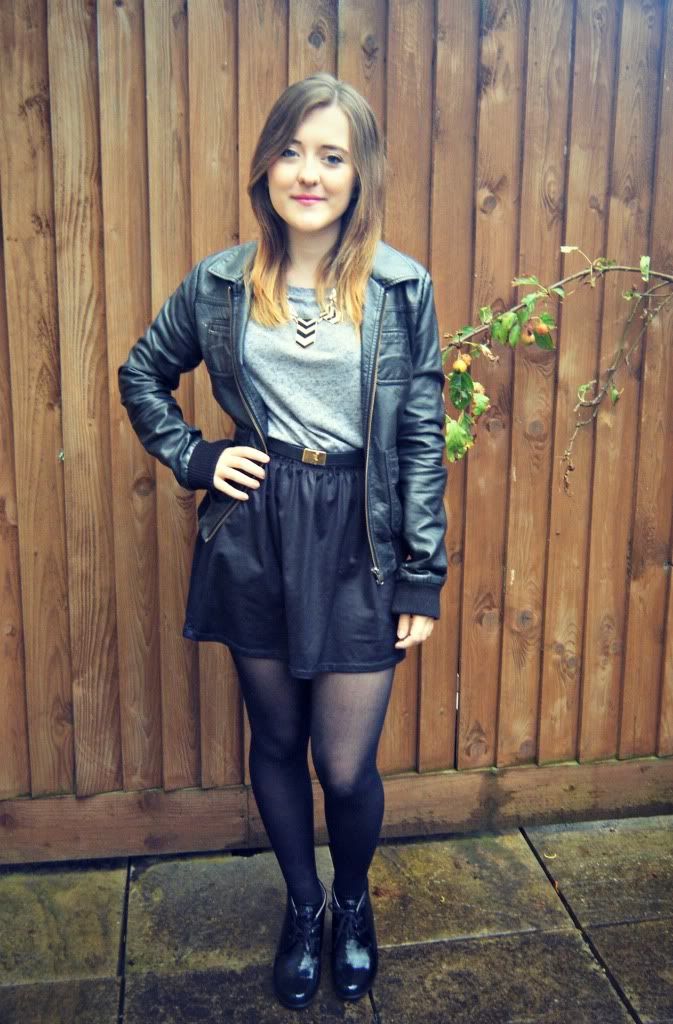 As you can see, I paired these boots with a casual outfit of a grey speckled t-shirt and leather lookalike skirt simply because the weather has been so dreary recently, I've felt like wearing darker colours. Despite the weather, these boots feel so durable and I can tell they'll be a staple throughout the autumn and winter months. And, as I said before they can be paired with pretty much anything because they're so versatile. Here are a couple more outfit ideas centered around the boots..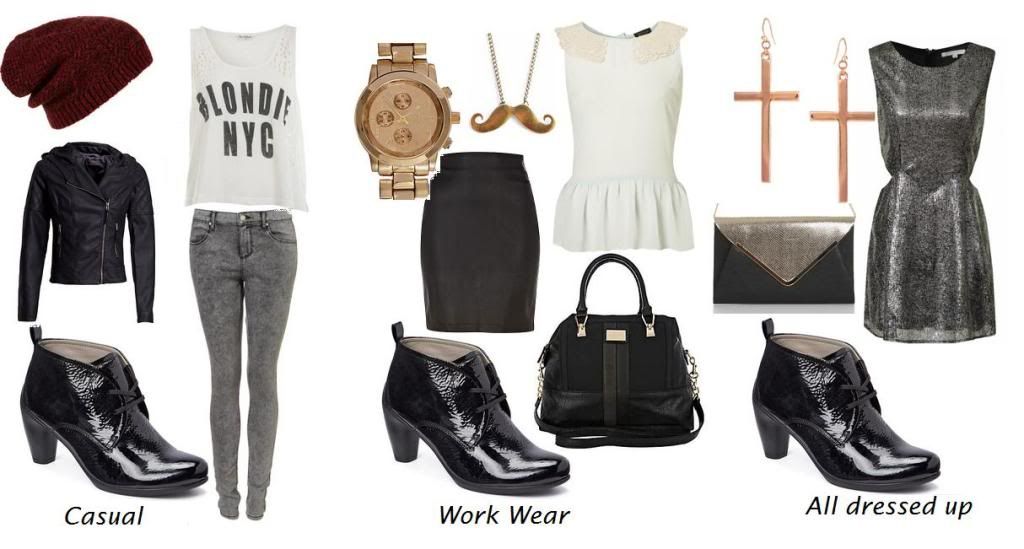 Outfit One: Jeans - Topshop, Beanie - Topshop, Jacket - New Look, Top - Miss Selfridge
Outfit Two: Top - Topshop, Skirt - River Island, Watch - River Island, Bag - River Island, Necklace - Temporary Secretary
Outfit Three: Dress - Glamourous UK, Earrings - Asos, Clutch - Miss Selfridge
How would you wear the Sculptured 65 shoe?